The nextra™ Group is a proud supporter of Guide Dogs Australia (GDA).
GDA equip vision impaired Australian's with mobility aids and the skills necessary to live independent lives. With little or no Government funding, their ability to continue their commitment to empower the blind and vision impaired is a result of donations from the community. Their services are ultimately life changing.
To date, The nextra™ Group Head Office, on behalf of our Members and industry partners, has donated over $85,000 to GDA. This monetary donation has assisted to raise 'Scarlet', our first Guide Dog sponsored in 2010, followed by the 'T Litter' of four pups born in 2013 and the 'O Litter' in 2022.
To learn more about Guide Dogs Australia, visit http://www.guidedogsaustralia.com/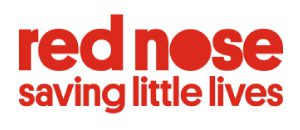 Held annually on the last Friday in June, Red Nose Day is the major fundraiser for Red Nose.
Funds raised through Red Nose Day activities assist Red Nose in providing vital services and programs to the Australian community, saving the lives of babies and children during pregnancy, birth, infancy and childhood and supporting bereaved families.
Look out for Red Nose Day merchandise on the counter at your local participating nextra™ or news extra™ newsagency throughout the month of June. Purchase a Red Nose Day product or make a donation in-store, and together, we'll play a crucial role in finding answers for parents and saving babies' lives.
As of the 2021 campaign, The nextra™ Group Members and our customers have collectively raised $185,000 for Red Nose through the Red Nose Day retail initiatives.
Learn more about this fantastic initiative by visiting the Red Nose Day website – http://www.rednoseday.com.au/
Members of The nextra™ Group are dedicated to the betterment of their local communities and as such, are actively encouraged to be involved in a variety of charitable initiatives.
Each year Head Office receives a large number of requests for charitable donations and sponsorships funding. In keeping with our commitment to do good, and making a difference in the local communities in which we operate, we are always willing to receive requests for support..
To submit a sponsorship proposal for consideration, please complete our online application form or contact your local store. Unfortunately we cannot fulfil all requests.
SPONSORSHIP APPLICATION FORM